Combining CAD & Computer Vision
Augmented Reality-enhanced Quality Control & Inspection
with VisionLib's ›Enhanced Model Tracking‹
Re-thinking Quality Control
VisionLib is a computer vision framework for industrial use. Used as an SDK or full-fledged solution, it provides AR-based stationary and mobile inspection systems for quality control.
To do this, VisionLib combines CAD and 3D data with image processing. Decisive advantage over comparable and established systems: There is a live analysis against the CAD data, the original design data, in real time. It makes the quality check not only very accurate, but also fast.
This simplifies processes and the use of Advanced Vision, because time-consuming and tedious teaching processes are eliminated.
And, this makes test procedures more flexible: If construction components or product variants change, then another CAD database is simply accessed. Because teachings are no longer necessary, they do not have to be repeated.
VisionLib combines the strengths of real-time object localization, live comparison against CAD data and augmented reality –
enabling completely new procedures: besides existence checks, and position + orientation inspection, also virtual measurement, and variance analysis of desired/actual construction states. 
All in real time. With visualization on PC, smartphone or HoloLens.
| | |
| --- | --- |
| Easier & more precise | thanks to live comparison against CAD data |
| More flexible | because teaching processes become obsolete |
| Faster in use | thanks to gained flexibility when, product configurations change |
| New business cases | with innovative augmented reality methods + visualizations |
Augmented Reality-enhanced Quality Control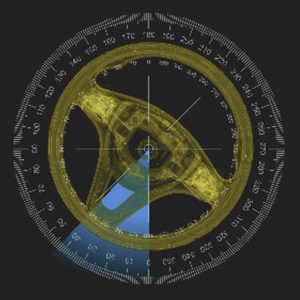 Camera-assisted real time measurements of physical objects based on their digital 3D data. Be it angles, points or lines – up to sub-millimeter accuracy.
CAD-enhanced
Inline Variance Control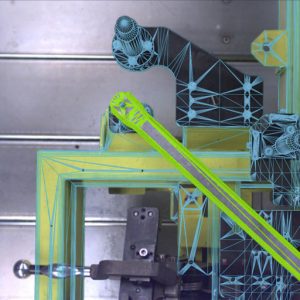 By combining CAD and computer vision, VisionLib enables multi-object tracking with mono- or multi-camera setups for variance analysis at automated Inline Production or Assembling.
Digital Twin &
Cyberphyiscal Equivalence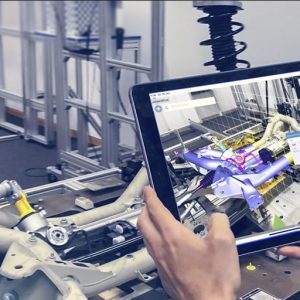 Mobile, handheld inspections with Augmented Reality: control and check desired and actual construction states for inconsistencies, missing or wrongly installed parts – already within the prototyping phase.
Starting this fall, we will begin to offer VisionLib modules as an integrated solution system. Benefit from Augmented Reality-based Quality Control & Inspection with VisionLib.
Stay informed and be one of the first to learn how quality checks are re-imagined. Subscribe our mailing list: